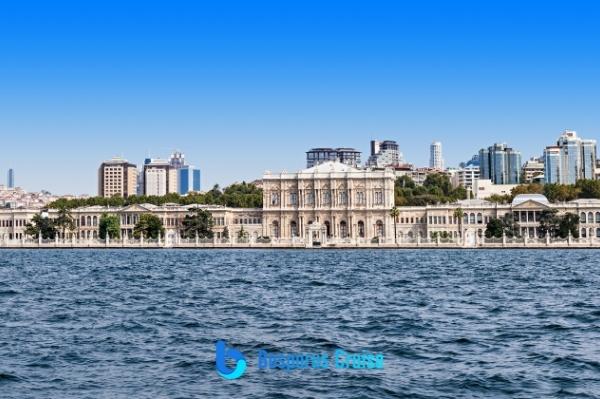 An 8 thousand year old settlement, Istanbul has a history dating back to ancient times. It is a city that
has hosted many civilizations and witnessed many wars. Since it has these features, it has different
historical and cultural structures left behind. There are many places to visit in Istanbul where you will
feel the nostalgia to the fullest.
The fact that there are historical buildings all around Istanbul has made the citys fame known to
almost all countries. Even if you have visited Istanbul before, visiting it again will arouse different and
priceless feelings in you. If you have just arrived in Istanbul, you should definitely visit the places that
provide unforgettable moments. We have listed the places to visit in Istanbul that fit this definition
for you below.
Best Places to Visit in İstanbul
When it comes to places to visit in Istanbul, historical buildings definitely come to mind. Hagia Sophia
is one of them and dates back to ancient times. You can start your visit to Istanbul from this historical
building. Used as a place of worship, Hagia Sophia was also a favorite place of many emperors of the
past. However, it was also used as a museum for a while. Today it is used as a place of worship and is
also a tourist attraction. Inside, there are mihrab, sermon pulpit, pulpit, maxure and muezzin mahfils.
When the interior and exterior architecture is examined, the traces of the old period are very clear.
Hagia Sophia is undoubtedly one of the most beautiful places in Istanbul for its history and holiness.
Built in 528, Galata Tower is one of the historical places in Beyoglu district of Istanbul. This tower,
which has many legends about it and has a magnificent structure, is one of the symbols of Istanbul.
Built by the Byzantine Emperor Justinianos, the Galatasary Tower has witnessed different important
events. It is also a place where Hezarfen Ahmet Celebi, an important Turkish Islamic scholar, flew
with the wings he built. Therefore, this legend has reached all corners of the world and aroused great
admiration. Built in Romanesque architectural style, the Galata Tower consists of 11 floors. With its
history, legends and architectural structure, it is one of the most important places to visit in Istanbul
today.
One of the most important symbols of Istanbul is Topkapi Palace. This place, which dates back to the
19th century, is visited by local and foreign tourists today. This palace built by Fatih Sultan Mehmet is
now used as a museum. There are nearly 300.000 collections inside. Even the world's largest
diamond is in this museum. Decorated with floral motifs, this museum also has a huge kitchen
section. Since its interior architecture is quite remarkable, visitors are often surprised.
The Basilica Cistern, built to meet the need for water in the old period, is one of the most important
structures of Istanbul. The columns inside and the statue of Medusa underneath are quite
remarkable. Impressing with its legend, this cistern covers a huge area. This cistern, which is a
touristic place, has a good lighting system. With all these aspects, Basilica Cistern continues to be a
favorite of local and foreign visitors.
Dolmabahce Palace, which has an important place in the history of Turkey, is one of the oldest
historical buildings. This palace, built by the Ottoman sultan Sultan Abdülmecid, was used to conduct
state affairs in the following years. It is said that this palace, built with a great fortune, damaged the
Ottoman economy. This palace overlooking the Bosphorus has 3 floors and consists of various
sections. With all these aspects, Dolmabahce Palace is definitely one of the places you should visit
when you come to Istanbul.
Rumeli Hisari, one of the historical symbols of Istanbul, is also one of the places to visit. Previously,
this fortress was a facility to control the passage of ships. Today, there are restaurants and tea
gardens inside the fortress and it is used for tourism purposes. The museum inside should also be
visited. Rumeli Hisari, which overlooks the Bosphorus, welcomes visitors from all over the world at all
times of the year.