Client Entertainment
Client Entertainment on a Bosphorus Cruise: Unforgettable Business Moments
In the world of business, building strong client relationships is crucial for being successful. What better way to strengthen those bonds and create unforgettable moments than through client entertainment on a Bosphorus cruise in Istanbul? Let's explore how a Bosphorus cruise can be the perfect venue for client entertainment that leaves a lasting impression. You will surely impress your clients with an event like this.
BOOK NOW
Client Entertainment: Making Every Moment Count
Client entertainment is not just about socializing; it is about creating meaningful connections and reinforcing mutual trust. Here is how a Bosphorus cruise can take client entertainment to the next level:
Stunning Views and Ambience
The Bosphorus, with its iconic landmarks and breathtaking views, provides a stunning background for your client entertainment. As you sail along the strait, you will be surrounded by the beauty of Istanbul, making every moment special. The masgical views, both day and night will leave your clients speechless!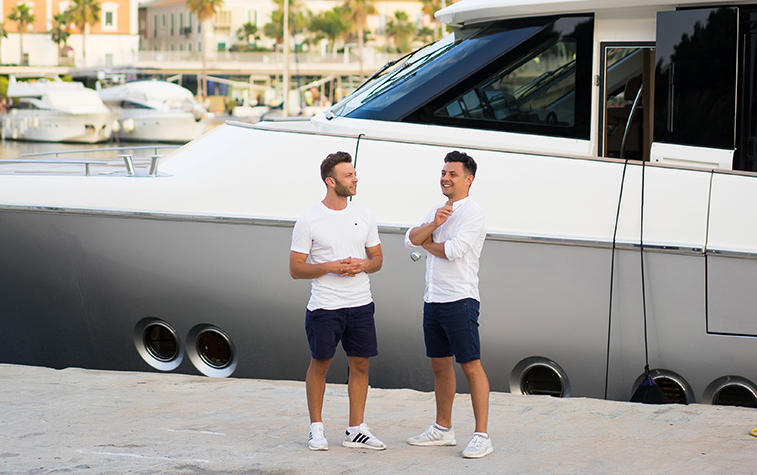 Chartering a private yacht for your client entertainment event adds a touch of exclusivity. It is an opportunity to provide your clients with a personal and intimate experience, reinforcing your commitment to the relationship.
Bosphorus cruise providers offer customizable packages that allow you to tailor the experience to your client's preferences. From gourmet dining to live entertainment, every detail can be adjusted to create the ideal ambiance.
A Bosphorus cruise provides a variety of spaces for different types of entertainment. Whether it is a formal dinner, a casual cocktail party, or a themed event, you can choose the right setting to match your client's preferences.
Party at the Bosphorus: Unforgettable Moments
Client entertainment should be more than just a business meeting; it should be an experience that your clients remember with excitement. Here is how a party at the Bosphorus can create unforgettable moments:
Cruise Themes: Spice up your client entertainment event with exciting themes. From masquerade balls to cultural celebrations, a Bosphorus cruise can be transformed into a world of fun and excitement.
Gourmet Dining: Treat your clients to a culinary journey with gourmet dining on board. From seafood buffets to Turkish feasts and international cuisine, you can provide a dining experience that delights their body and soul. 
Live Entertainment: Keep the party going with live entertainment. A live band, a DJ, or cultural performances can add a touch of excitement to the evening, creating unforgettable memories.
Picturesque Views: The Bosphorus offers a picturesque backdrop for your client entertainment. Professional photographers can be on hand to document the laughter, smiles, and joy, ensuring that every moment is captured.
Istanbul: Where Business Meets Beauty
Istanbul is a city where business meets beauty, and client entertainment on a Bosphorus cruise is a perfect reflection of this harmony:
Cultural Significance: Istanbul is a city with a rich history and vibrant culture. By incorporating these elements into your client entertainment event, you provide a unique and enriching experience for your clients.
Global Accessibility: Istanbul is well-connected and offers modern amenities, making it an accessible destination for international client meetings and entertainment.
Lasting Impressions: The combination of Istanbul's timeless beauty and the Bosphorus' natural allure leaves a lasting impression on your clients. They will leave not only with business insights but also with the magic of Istanbul in their hearts. Two birds with one stone we say, right?
In conclusion, client entertainment on a Bosphorus cruise is an opportunity to create unforgettable business moments. It is a chance to strengthen client relationships and foster trust by providing a unique and memorable experience. From private and personal gatherings to themed parties with stunning backdrops, a Bosphorus cruise combines business and beauty in the most delightful way. So, why not entertain your clients with a Bosphorus cruise and create unforgettable memories that strengthen your business relationships?
FREQUENTLY ASKED QUESTIONS
What is the cost of a client entertainment event on a yacht in Bosphorus Istanbul?
The cost of a yacht client entertainment event in Istanbul can change depending on various elements such as the type of boat, duration of the party, number of guests, services included, and the specific requirements of the event owner. Share your plans, ideas and dreams with us. Then we can plan a tailor-made event according to your requests and needs. After we decide on all necessary details, we can update you with detailed cost report according to your speci
What do you see on a client entertainment event on the Bosphorus?
Sailing along the Bosphorus Strait with your business partners, you will have the chance to come by some amazing Istanbul landmarks:
The Bosphorus Bridge
Dolmabahce Palace
Beylerbeyi Palace
Maiden's Tower
Galata Tower
Ciragan Palace
Ortakoy Mosque
Uskudar
Seaside villas along the Bosphorus Strait
Is Bosphorus client entertainment event on a yacht worth it?
Your business partners, your clients are your best supporters when you climb the success ladders. A healthy business relation requires mutual trust, mutual good vibes about each other. So, throwing a client entertainment party for your favorite clients would be a great idea. You would surprise them with uniqueness and they would for sure remember this day forever with excitement and happiness. So, it is definitely worth it!
How can I plan a client entertainment party on a yacht in Istanbul Bosphorus?
It is so simple! Give us  call, share your ideas, your plans and your desires. We will make sure to plan the most amazing tailor-made client entertainment for your and your clients.
Are there any specific permits or legal requirements needed for hosting a client entertainment event on a yacht in the Bosphorus?
There are some rules and regulations determined by the municipalities and governments that we should obey when planning an event on a boat or yacht on the Bosphorus. The first one is Venue permit, that makes sure our boat is complied with all safety and security regulations to host events on board. Our boats is fully-equipped and complies with all required regulations to host the most unforgettable special event ceremonies such as birthday parties, weddings, bachelorette parties, etc… 
Noise regulations are the other point to be careful while planning an event in Istanbul. As we will be sailing along the Bosphorus, the regulations are not that restrictive. While we offer the superior service level, we ensure we are meeting all required rules and regulations.